We are submitting the following visualizations:
– A heat map created in R: Association strength is encoded by lightness of color. Each column corresponds to a pair. In other words, we transformed the upper triangle of the matrix into a vector. Each row corresponds to a participant in each venue. Here we presented all the participants' vector because in this way we see the contrast among groups with possible noise/variance.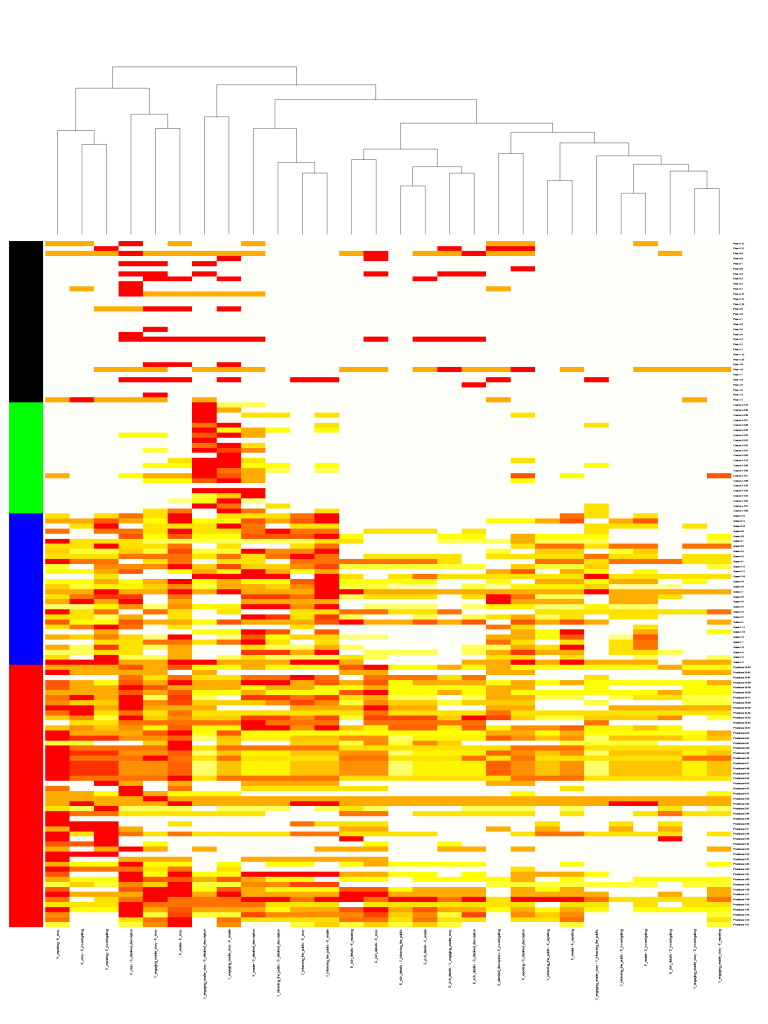 – A visualization made up of cascading triangles showing the comparison between each "story" in each of the venues: In the parallel axis, nodes are placed. For a fixed node A, the pairs are presented by linking the left and right parallel axis with the width proportional to the association strength.   The same information in other network is presented in the same way linked to the next parallel axis.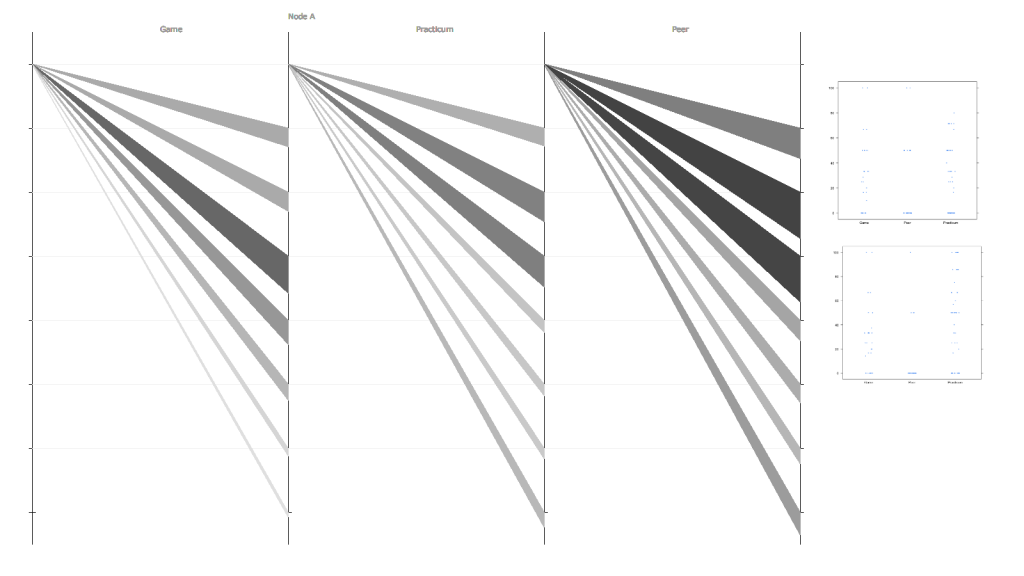 A node-circle visualization created in Processing: Each circle is a node and each sub-region in a circle represent a network. The coloring of these regions corresponds to normalized relative centrality values. The bars shows the connection strength of a node with all other nodes in corresponding network. The thickness of each bar shows the relative strength of the connection.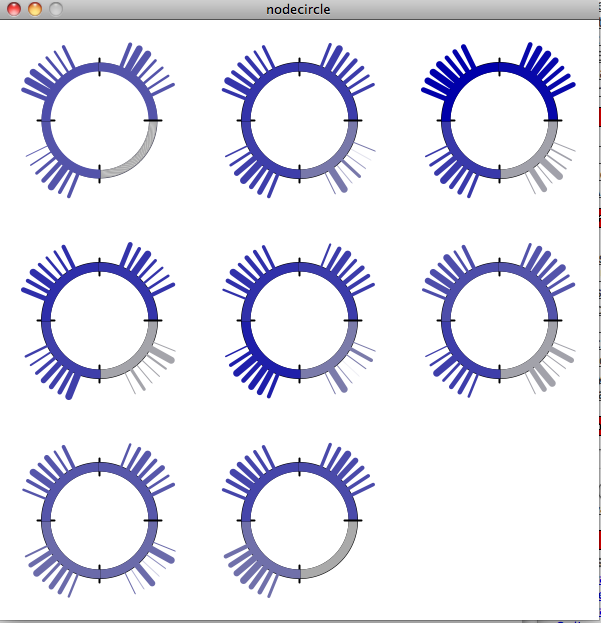 The same plot but using the length of the bar as encoding for node link strength.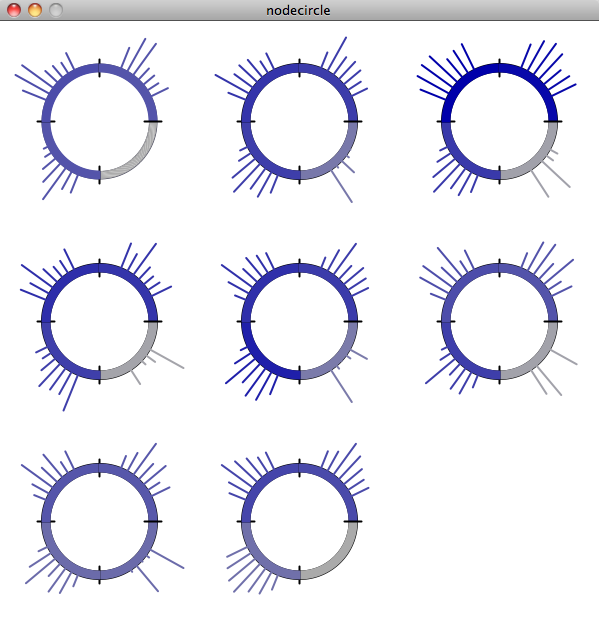 – An animated, horizontal stacked chart created in a spreadsheet software and Quicktime: Each scene is a "venue" showing each of the stories plotted against rest of the stories.
We created a visualization which uses human completion mechanisms instead of grouping mechanisms to show dense subsets of a matrix/graph.