Team members: Jim Hill, Ye Liu, Shuang Huang
Overview
Our goal is to develop a tool that will answer these two questions.
Given a set of frame's, what is the general distribution of the frames.
Given two or more frames, how do they each compare.
To solve the first question we first decided that there must be a way to calculate the distance between two frames.  The method of calculation is not important, how it is visualized is.  We decide to pick a frame as a reference, which frame does not matter.  We then encode the distance of each frame from the reference as the distance of a green circle from the reference frame (red circle) located at the center of the screen.  Frames are spaced evely around the reference frame.  No information is encoded in the frame ordering.  The main window looks like this: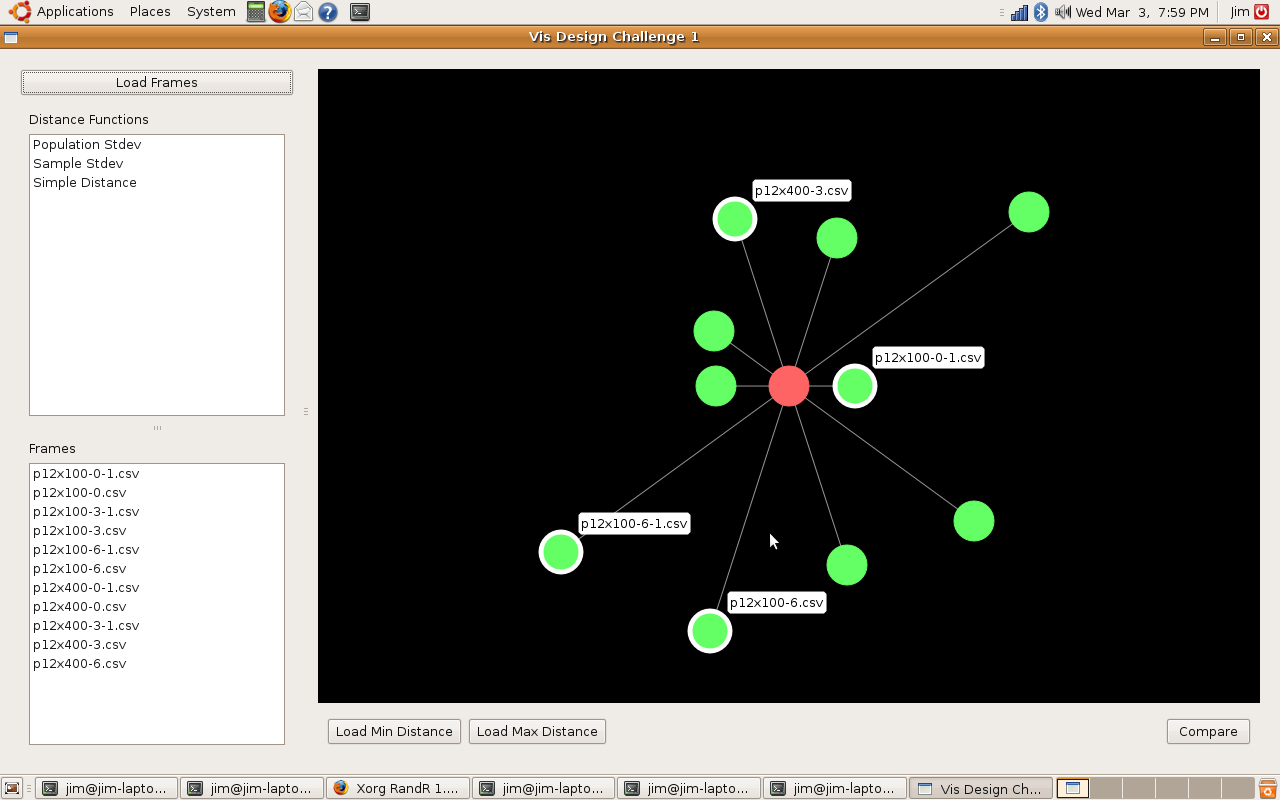 This is an interactive visualization.  Hovering over any of the frames will display it's name, clicking a frame will select it and double clicking will cause that frame to be used as the reference frame.
After selecting reference frames, clicking the compare button will bring up a compare window in which the frames are directly compared.  We have currently implemented two methods for comparing frames.
Encoding Differences using Lightness
We first find the difference matrix by subtracting one frames elements from the others.  This will result in a set of positive and negative numbers.  To visualize these differences, the size values are encoded using lightness of the color green for positive values and red for negative values.  A very light color represents a very small difference.  A solid green or solid red represents a very large difference.  The following is an image from the comparison: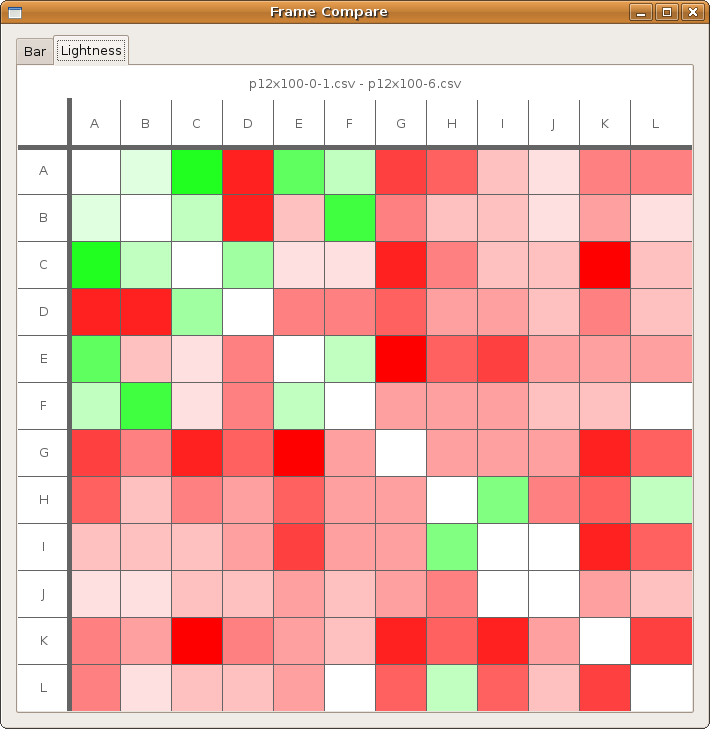 This method of comparison can only compare two frames.
Encoding Differences using Bars
Our second method of encoding the difference between charts was to create a bar chart for each frame element to be compared.  The visualization still consists of a matrix of boxes, but each box contains a bar chart that shows the relative sizes of each element of each frame.  This allows for more than one frame to be visualized at one time.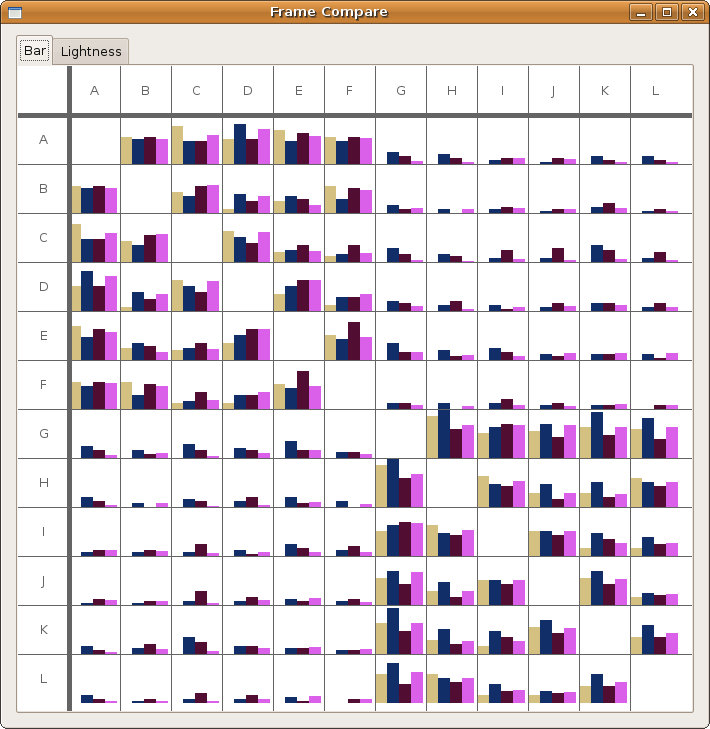 Source Code:
Currently this has only been tested on Linux.  It requires linking with the Qt libraries.  The source code can be found at: