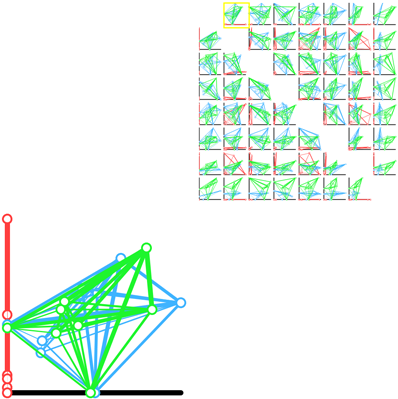 Team of Jeremy, Adrian and Leslie
A scatter plot matrix of pairwise projections.
This demo is online, and can be viewed here.
This prototype explores the idea of showing every possible axis aligned 2D projection. The weight between the nodes indicates the strength of the paring. In a given scatter plot, the position of the nodes is calculated by using the current two axis as to perform a lower dimensional projection. This allows us to see a difference in shape between each of the frameworks from several different "meaningful" views.